Happy National Wine Day!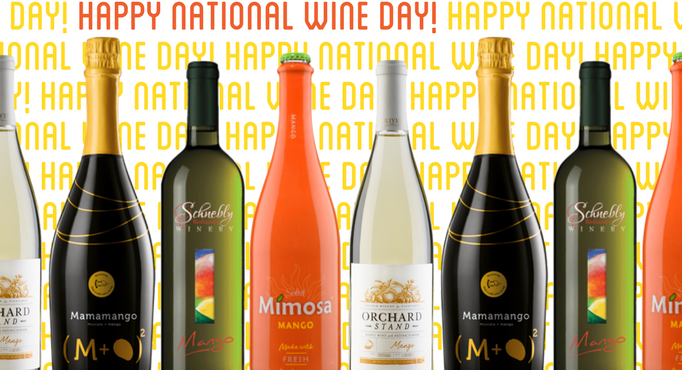 Get out your fanciest wine glasses, because it's National Wine Day! Fruit wine is perfect for the warm, summer months, so we're rounding up four of our favorite mango-flavored wines.
Arione Winery
This sparkling wine boasts a deep yellow color – just like a mango! With predominately mango flavors mixed with Moscato, Mamamango will quickly become your favorite after-dinner drink.
Photo from Arione Winery
Oliver Winery & Vineyards
The award-winning Orchard Stand Mango is a light honey wine made from fresh mango and other fruits. Oliver Winery & Vineyards describes this wine as a "glass full of summer," and we're keen on agreeing with them.
Photo from Oliver Winery & Vineyards
Schnebly Winery
A delicious blend of mango, peach and melon, this Mango Wine is a classic fruit-forward wine that isn't too sweet. Even those who shy away from a sweeter wine will love this one.
Photo from Schnebly Winery
Solei Mimosa
Making mimosas even easier! This is a perfect blend of white wine and mango juice with notes of floral and coconut. Try this mimosa at your next brunch get-together.
Photo from Soleil Mimosa