I Doughnut Believe It – It's National Doughnut Day!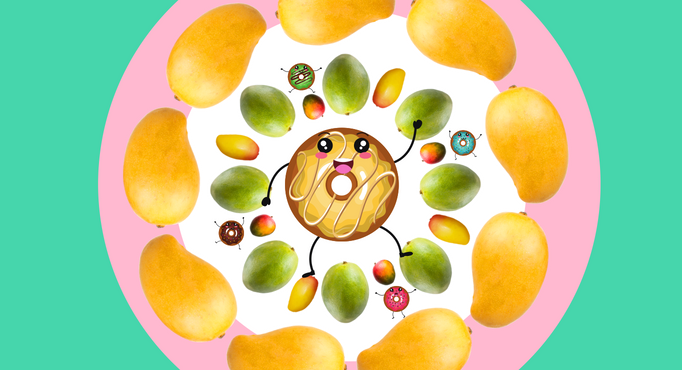 Today's the day! Get out the fryer, whip up the icing, puree the mango, because it's National Doughnut Day! While this may seem like just another food-related arbitrary holiday (I'm sure not complaining about an excuse to celebrate doughnuts!), this one is actually rooted in American history.
The holiday was created to commemorate Salvation Army volunteers who fried up the delectable breakfast staple for World War I troops fighting in France. The Salvation Army deemed it a holiday in 1938, and doughnut shops have been giving doughnuts away for free on the first Friday in June ever since.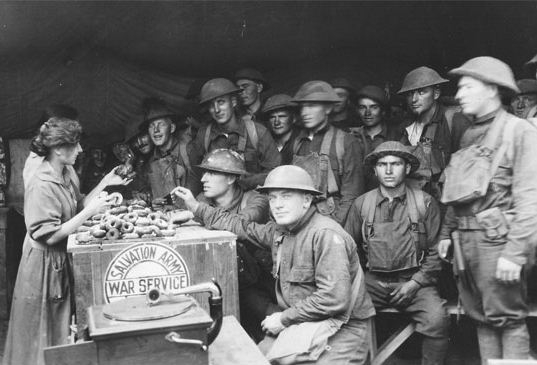 The 250 women who passed out the wartime treats were called "doughnut lassies"
You might be thinking to yourself, "NMB, what does all this have to do with mangos?" Well, we're here to tell you that there are some mighty fine mango doughnut recipes out there, and here are just a few of our favorites.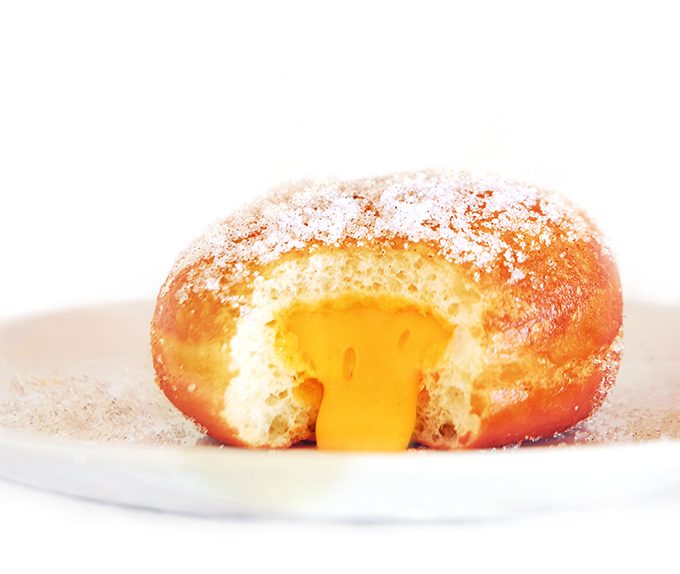 Mango. Filled. Doughnuts. Need I say more? These classic filled doughnuts are covered in a vanilla sugar and filled with a mango curd made with fresh mangos.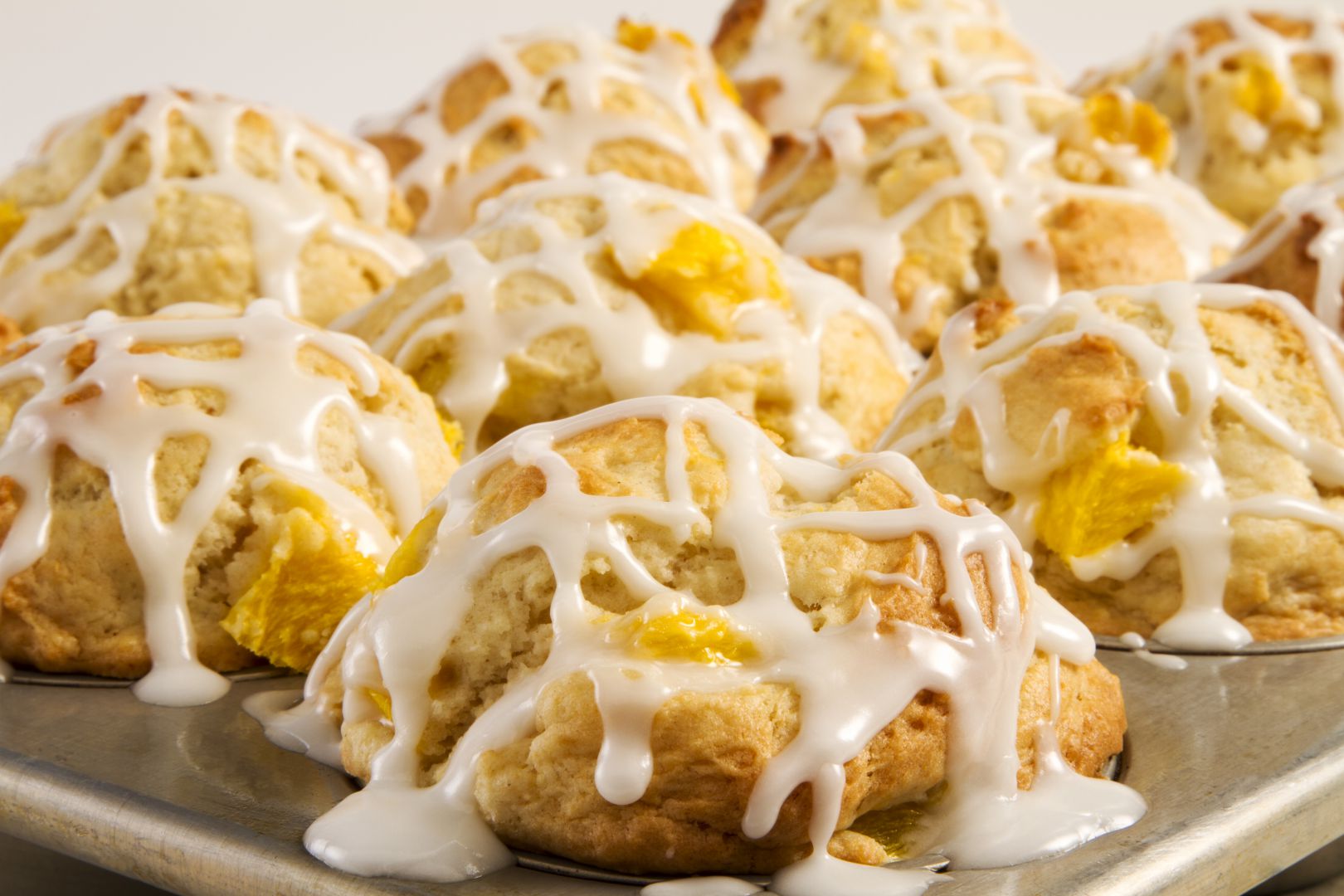 What the heck is a "duffin?" The pastry cousin to the cronut, a duffin is a fusion of a doughnut and a muffin, and is baked in a muffin tin rather than deep-fried. If you're staying away from fried foods or you're intimidated by making classic doughnuts at home, these tropical mango duffins are for you!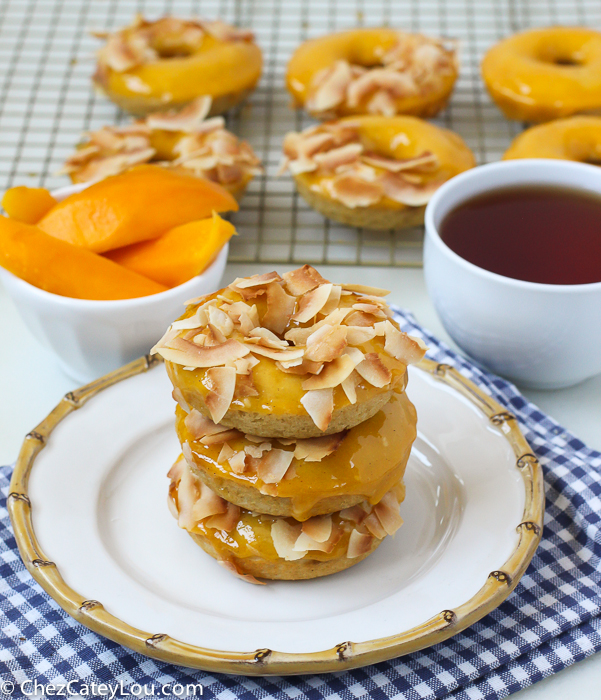 We are living for these mango glazed doughnuts. From the fresh mango puree, toasted coconut chips and simple ingredients, this tropical sensation is the best start to any morning.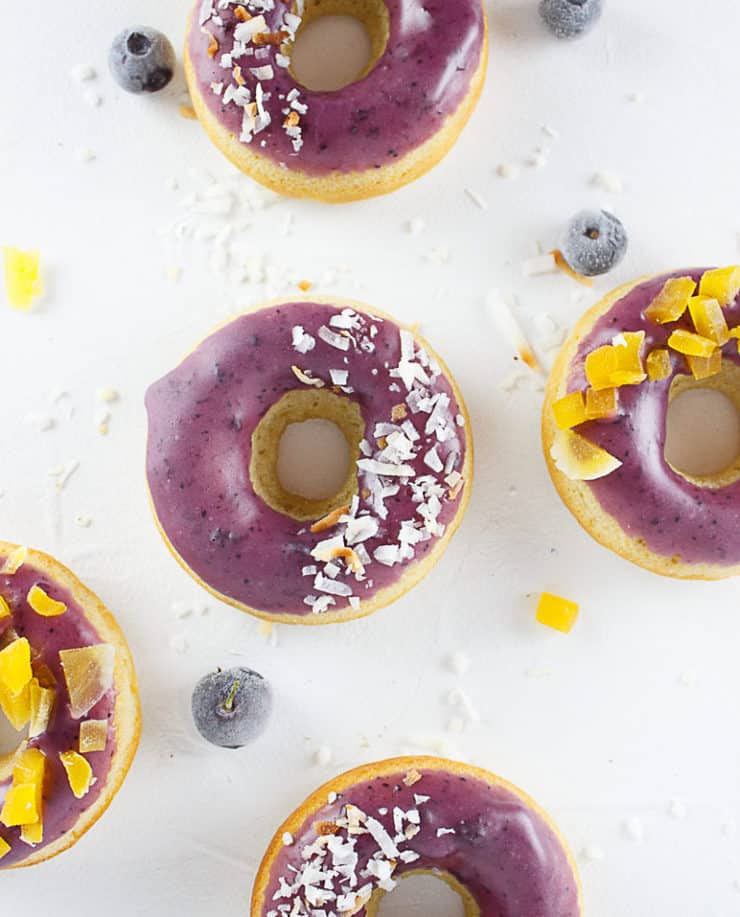 Photo from The Simple Sweet Life
So, we've had mango-filled, mango-glazed and even a mango duffin – what's left? These purple delights put a completely different spin on it! Fresh mango is baked right into the dough with a blueberry glaze complementing the pastry. Top with dried mango, and enjoy!