Meet Your Mango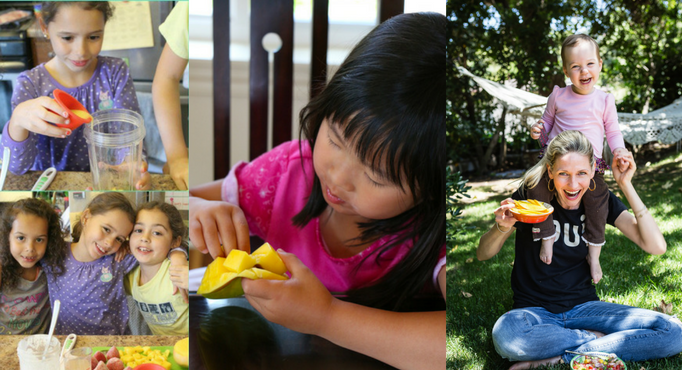 This year we unveiled the Meet Your Mango campaign, a fun partnership with passionate foodies that wanted to share how they include mangos with their families. From breakfast to dinner to Spanish influences to Ukrainian influences, we were thrilled to see the vast applications for mangos, and what they mean to each family. Here are some of the fantastic foodies we've partnered with this year (and more to come!):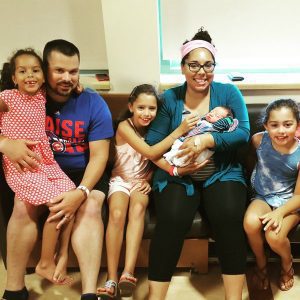 Ashleigh lives in Grand Rapids, MI with her husband, three daughters and a newborn son. She plays an active role in her children's school as PTA President. For her mango recipe, Ashleigh created a Blackened Shrimp Skewers with Coconut Mango Pilaf.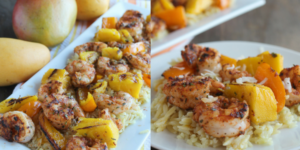 She says, "Mangos are always something I know everyone will love." When did Ashleigh begin incorporating mango into her children's diet? "Mango was introduced when I started making baby food – I loved that it had vitamin C and a fun texture," she says.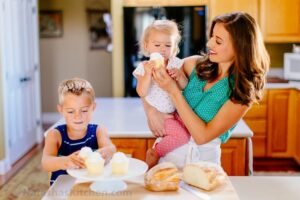 Natasha is a mother of two and lives in Idaho with her husband. They are active members in the Christian Ukrainian Church. Natasha hopes to help people around the world fall in love with Russian and Ukrainian cooking. Natasha created a beautiful Mango Cake for our partnership.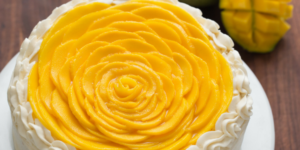 She says, "We just love mangos in our family and thankfully they are available year-round to satisfy the craving when it hits!"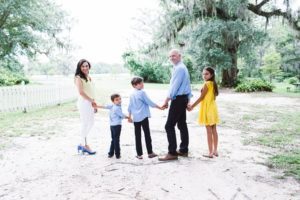 Laura, a mother of three and wife, came to the United States from Spain when she was just a teenager. Laura is passionate about fresh food and often credits her Spaniard grandmother's influence for her love of cooking. Laura created Sweet and Spicy Mango Shrimp Stir-Fry for #MeetYourMango.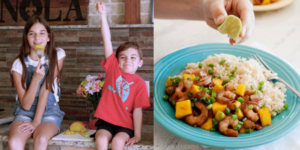 She claims, "What I love about this sweet and spicy mango shrimp stir fry recipe is that it comes together in just 20 minutes and the spicy kick is balanced out by the sweet mango." As for mangos, "What I love about mangos is that they pack a nutritional punch in just 100 calories per cup."
Catherine is a passionate foodie and mother of three. Many of Catherine's efforts and recipes are family-centric and aim to bring the family together with wholesome ingredients. For her mango recipe, she developed a Mango Shrimp Ceviche.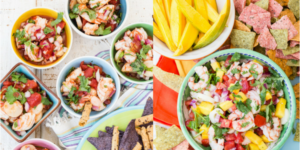 Catherine boasts, "My kids could basically live on sweet mango so it's the perfect addition to this light, summery recipe." She goes on to say, "The best part is since mangos are grown in Mexico, Peru, Ecuador, Brazil, Guatemala and Haiti, they come in season at different times, so you can always find them at your local grocery."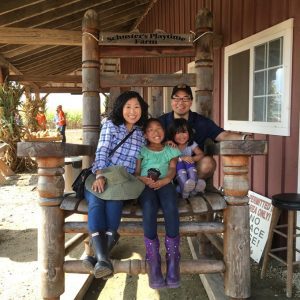 Alice, a wife and mother of two daughters, took up cooking after her first child so that her children would grow up eating fresh food. Based out of Madison, WI, Alice focuses on creating fresh and local-based recipes for her readers. For #MeetYourMango, Alice created a Mango Smoothie Bowl.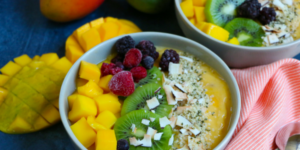 She claims, "Whether I'm simply cutting up a ripe mango, or throwing them into the freezer for our smoothies, my kids love mangos and I love giving them mangos to eat."
As we move into the colder months, Meet Your Mango continues to promote family-centric recipes with mangos. Check out more Meet Your Mango bloggers here!