Meet Your Mango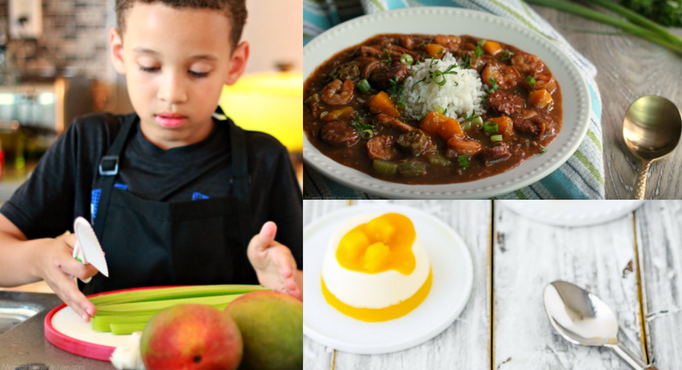 This week, we're wrapping up our Meet Your Mango campaign by showcasing how our foodie bloggers incorporated mangos into some of their favorite dishes. Through this partnership, we've seen mangos used in Italian desserts, hardy gumbo, and even a tasty soup! Check out their mango-inspired recipes below: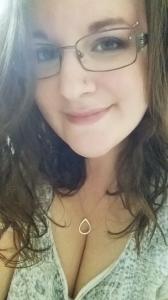 Amanda is a stay-at-home mom to two kids who found her inspiration for cooking after moving in with her then-future husband and discovering her cooking repertoire was limited. Today, she enjoys putting a twist on family recipes, while creating her own tasty creations. Amanda's dish was a Jerk Chicken Thighs with Avocado Mango Salsa.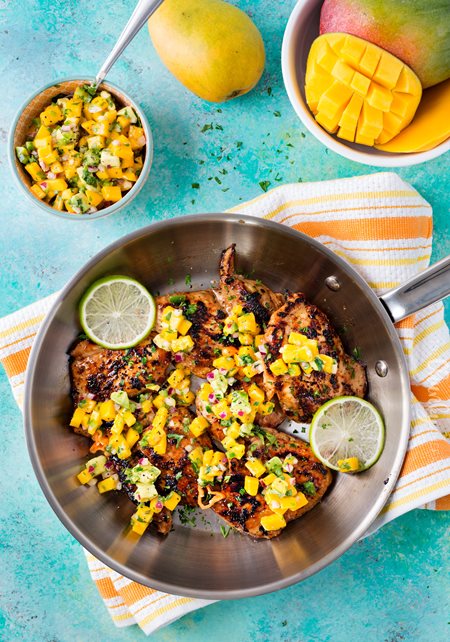 For her recipe, Amanda explained, "The homemade Jerk marinade is flavorful (with a customizable heat level), but the avocado mango salsa is definitely the star of the flavor show!"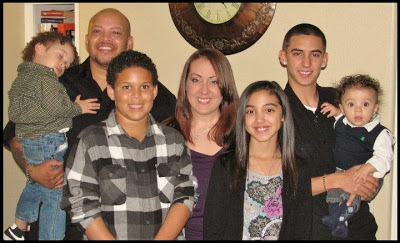 After getting married, Dawn's blended family rapidly grew and she soon realized she needed to get creative with her cooking. Her passion grew out of a desire to make tasty food while on a shrinking budget. Dawn made a delicious Shrimp, Chicken and Sausage Gumbo with Mango for her #MeetYourMango recipe.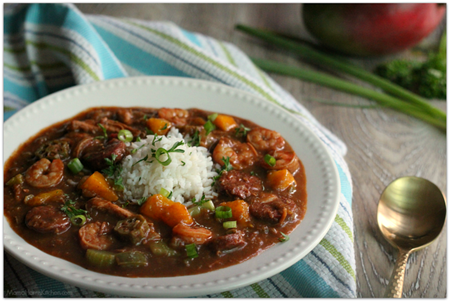 She claims, "Not only are mangos a powerhouse nutritionally, they are also used in many cultures and in a variety of traditional recipes. Gumbo is a traditional comfort food with a good amount of heat to it, so I thought that adding sweet mango to it would not only build on the flavor, but also lend a great balance to the spiciness."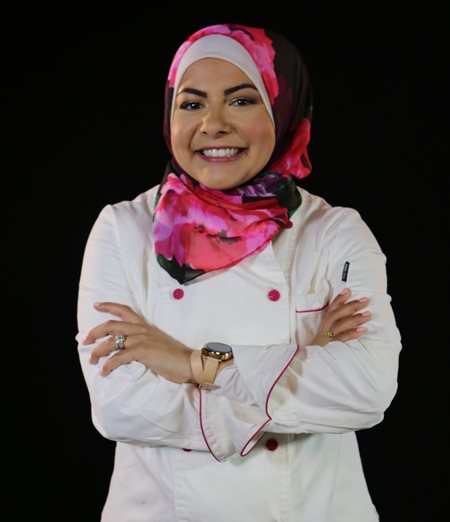 Amanda began cooking when she was a tiny girl in her mom's kitchen, and her passion has only grown through the years. She enjoys showing her love for her family and friends by creating tasty dishes for them. Amanda made the Lebanese-inspired Mango Quinoa Tabbouleh for her recipe.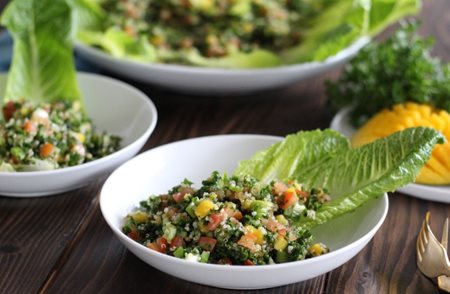 "Mangos are one of my favorite fruits and lucky for me they are packed with nutrients. One cup is only 100 calories and provides 100% of your daily vitamin C!" Amanda explained.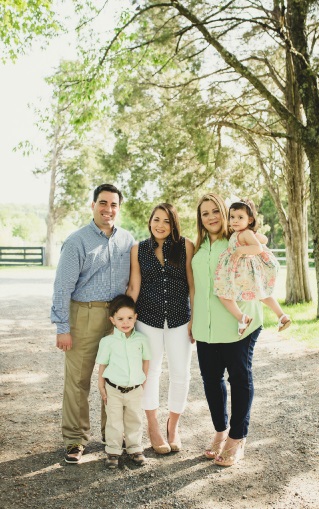 As a mother to three, Oriana shares her Latina culture and traditions through her cooking. She loves creating affordable, Latin-inspired dishes that her whole family can enjoy. Oriana's recipe included a Mango Panna Cotta, an easy Italian dessert for the holidays.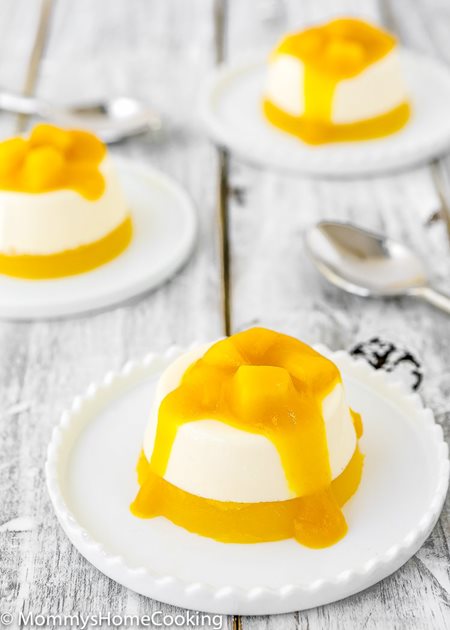 The Venezuelan native exclaims, "I LOVE mangos!! They bring back so many memories from my childhood. I remember spending all my summers on my family's farm surrounded by dozens of mango trees."
Looking for more delicious recipes and family-centered experiences? Check out more Meet Your Mango bloggers here.