Mangover National BBQ Month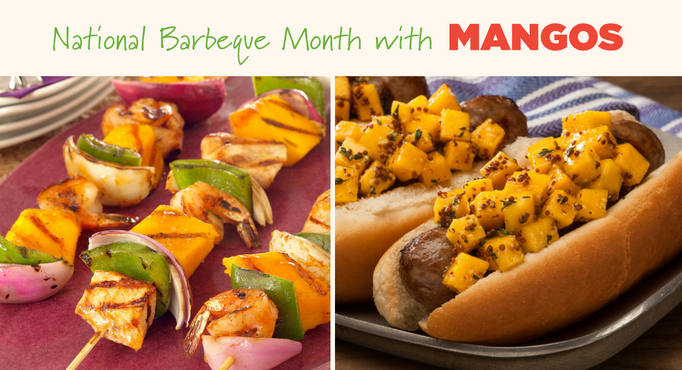 Mangos and barbeques require outdoor fun and social get togethers. The two together are a recipe for good times. Now that Spring is well underway, it's time to open that grill and prepare some mangos.
There are tons of ways to include this tropical fruit on your barbeque menu. Mangos are an incredibly versatile fruit that make great marinades and pair nicely with savory dishes. To take the mystery out of mango and barbeque fusions, we've provided recipes for every type of person:

People Pleaser
For those who want an easy win among guests.
Mango BBQ Chicken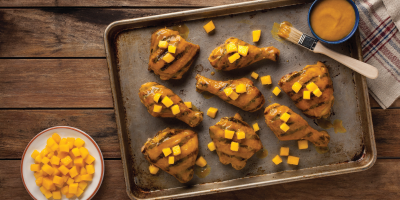 "Grill man"
Yes, we know you're known for your grilling techniques. But can you master these steaks?
Grilled Steak with Mango Salsa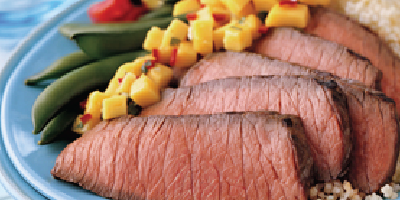 The Crockpot lover
You don't like to slave away in the kitchen all day but you do enjoy a flavorful dish.
Slow Cooker Beef Short Ribs with Ginger-Mango BBQ Sauce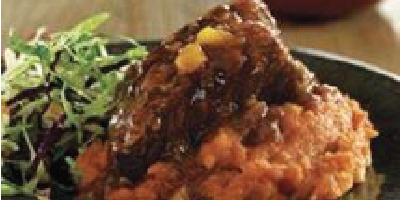 The Pinterest addict
Always on the hunt for a new, difficult dish. Don't worry, this is totally Pinterest-worthy.
Mango Chiles Rellenos al Carbon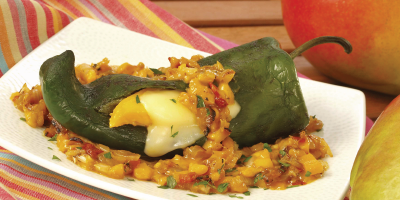 Mom with picky kids
Sometimes you're limited with the ingredients you can cook with… this recipe will work.
Pulled Pork with Mango BBQ Sauce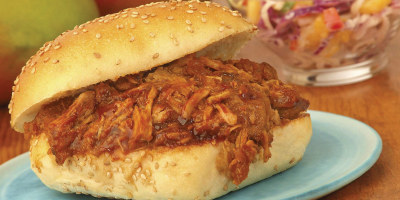 Vegetarian
Self-explanatory. You shouldn't miss out on the grill action just because you don't eat meat.
Grilled Mango Goat Cheese Salad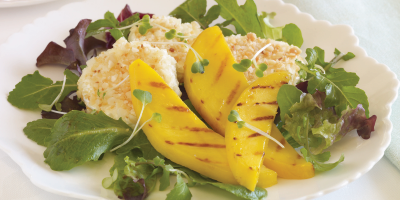 All-American
Looking for a dish that will have your guests thinking "'Merica!"? This is it.
Grilled Bratwurst with Mango Relish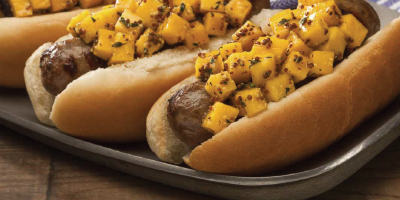 Sweet tooth
When the only thing you really want at a barbeque is dessert.
Honey Frilled Fruit with Lime-Mint Vinaigrette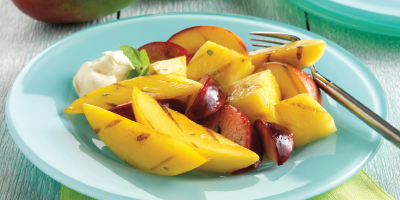 The brave beginner
For those mildly familiar with the grill and want a bit of a challenge.
Caribbean Beef Burgers with Mango Salsa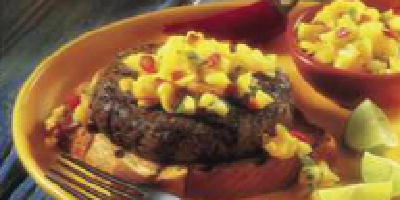 "I don't cook"
Just load the ingredients onto a stick – someone else will grill them.
Island-Style Skewers
The Seafood junkie
There's always that one person who prefers fish year-around.
Grilled Mahi Mahi Sandwich with Mango Slaw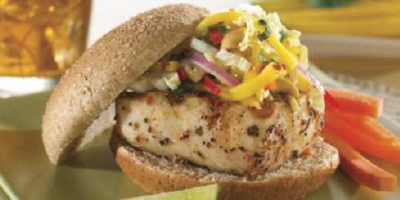 So, no matter who you are, or what you prefer to eat, remember: mangos are a great addition. If you're looking for more creative mango dishes, head on over to our Recipes page.
You can learn more about mango by following us on our Facebook, Instagram, Twitter and Pinterest.