It's a Mango Mardi Gras!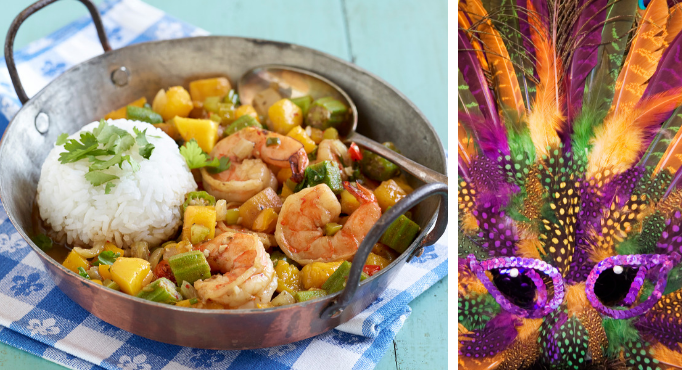 Laissez les bons temps rouler – it's Mardi Gras, y'all! Celebrated across the world, Mardi Gras or Fat Tuesday is a festival prior to the fasting related to the Lent season. New Orleans has become a cultural center for Mardi Gras festivities, so we've put together a Cajun-inspired menu that is sure to please your taste buds!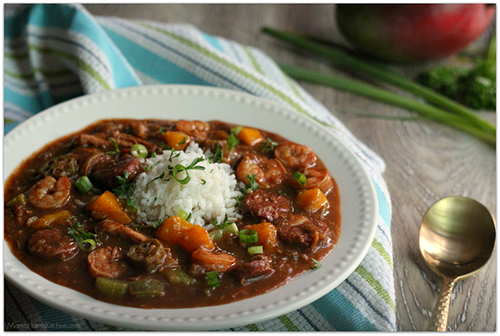 It isn't a New Orleans dinner without a little gumbo! This Creole-style dish is sautéed with all the fixins, including the "Holy Trinity" of Cajun cooking – onion, celery and bell pepper. Toss in a little mango for a sweet burst of flavor to contrast the savory gumbo.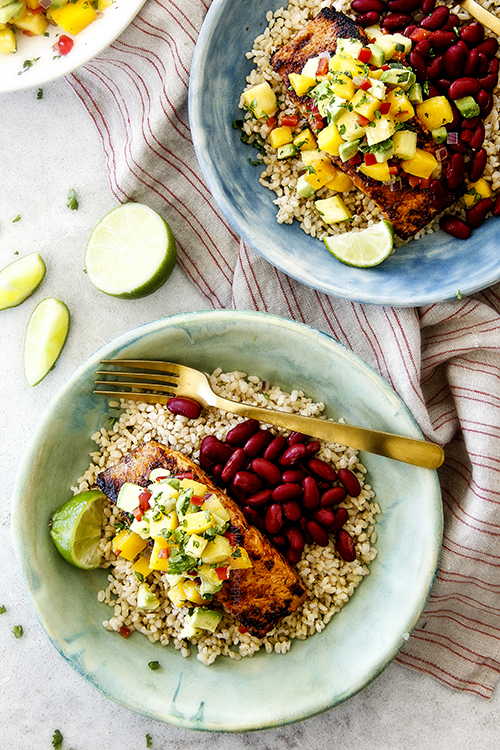 This mango salsa topped salmon will have you salivating. Cooked with a Cajun spice mix that could set your tongue on fire (only use a little bit of cayenne for less heat!), this dish could quickly become a weekly standard for your family. Serve with red beans and a rice for a modern spin on a Louisiana classic.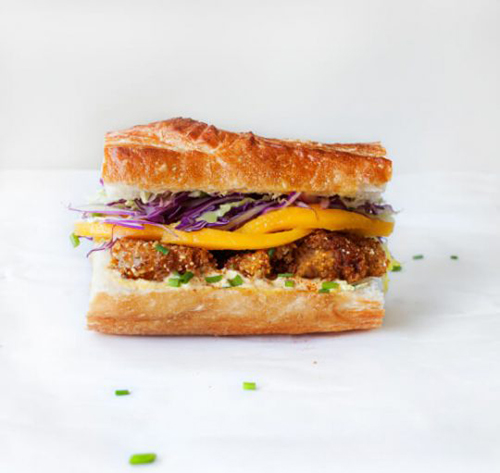 It's hard to say what the best part of the this po' boy is – the fresh baguette or the perfectly spiced fried shrimp. But mango is certainly the lagniappe of the sandwich, or the something a little extra.

Watch Chef Emeril Lagasse whip this recipe up.
Beignets are a staple of New Orleans culture, but this tropical version is sure to knock your socks off. Filled and fried with fresh mango, papaya, pineapple and guava, and topped with a fresh mango coulis dipping sauce, you may never go back to traditional powder sugar beignets after these!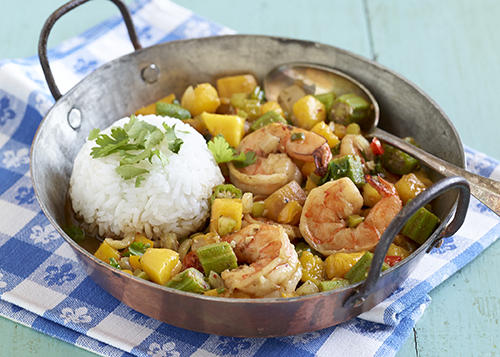 With this gumbo recipe, shrimp and mango are the stars! With a lot of zesty seasonings, delicious veggies and spicy jalapeno peppers, this is a different take on this traditional stew. However you gumbo, it's sure to leave you feeling full.