Mango Avocado Pasta Salad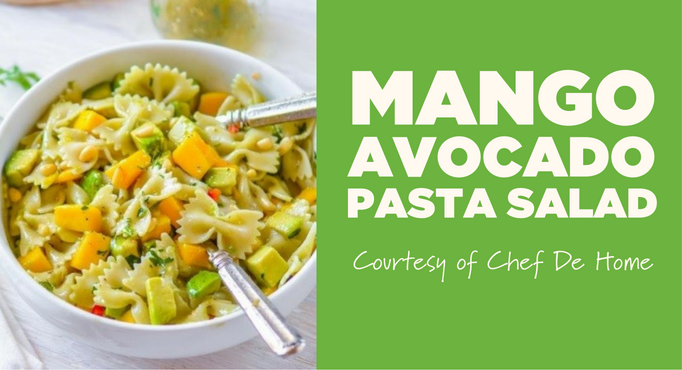 This Mango Avocado Pasta Salad with Cilantro Lime Dressing, courtesy of Chef De Home, combines colorful and fresh ingredients to create the most amazing flavor! This must-try dish is perfect for any upcoming events. Made with penne or farfalle pasta, avocados, celery, pine nuts and mangos to give it a sweet kick! Whether it be a holiday gathering or just a weeknight family dinner, you'll want to keep this recipe handy!
Keep up with us on Facebook, Twitter, Pinterest and Instagram for more mango recipe inspiration. Don't forget to visit mango.org/recipes for a complete list of mango recipes for every occasion. The taste takes you there!