How do you eat a mango?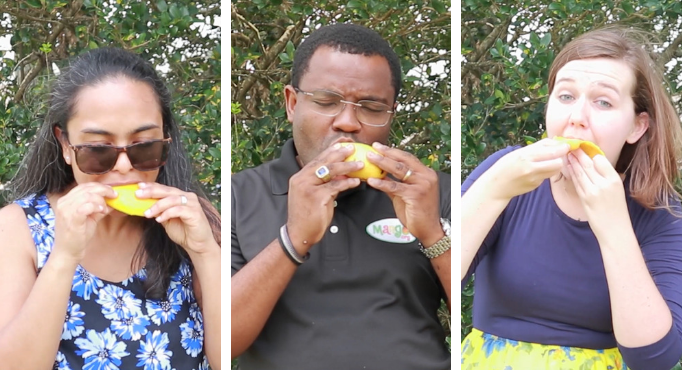 There are endless ways to eat a mango! From slicing and dicing with precision to biting right into that juicy flesh – there's no wrong way to eat a mango.
Watch the latest National Mango Board vlog to see three people show some fun and easy ways to get into those delicious fruit. First, Vlad demonstrates a unique, but traditional way of eating a mango in the Caribbean – squeezing up the flesh into a drinkable liquid and sucking it out! This way might be the least sticky method.
Michelle takes a shot at a recreating an Indian mango cutting hack with a Honey mango from Mexico. And Marissa shows off the sneaky way of using a glass cup to peel a mango.
How do you like to eat your mangos? Check back for even more mango fun on our YouTube channel.