Red, White & Mango – Happy Fourth of July!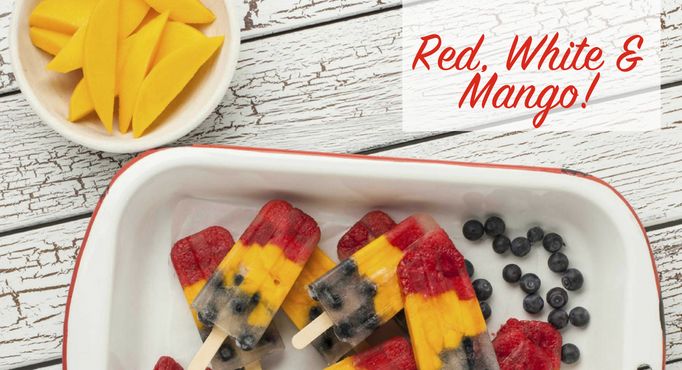 Hooray for the red, white and mango! This Fourth of July, we're adding mango to our favorite red, white and blue dishes. Who knew that mango and blueberries went so well together?
Red, White & Mango Yogurt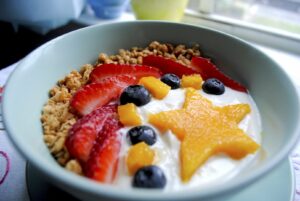 Recipes don't get easier than this. Choose your favorite vanilla or plain yogurt, and add fresh strawberries, blueberries and mango. That's it! Cutting your mango into a star shape is optional!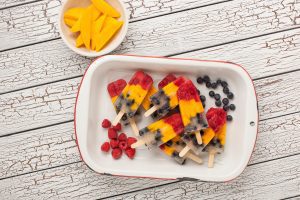 Summer is now in full swing, and we're in need of a snack to cool us down! These fresh mango berry pops are incredibly easy to make at home – you'll just need a popsicle mold, coconut water, agave nectar and your favorite fruits! For an Independence Day treat, use mango, blueberries and raspberries.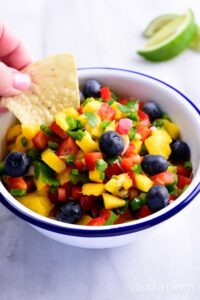 Blueberries in salsa? You heard correctly! This sweet fruit salsa is a light summer topping for a classic fish or chicken dish, and boasts bright red, blue and yellow colors! This could be your new favorite poolside snack.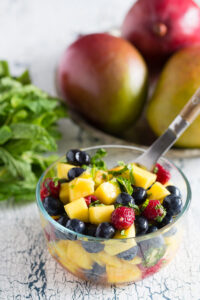 A Fourth of July picnic isn't complete without fruit salad. This sweet and tart blueberry, mango and raspberry salad includes a yummy orange juice and honey dressing. Add some mint for an extra burst of flavor.