ATAULFO MANGO IS NOW "HONEY"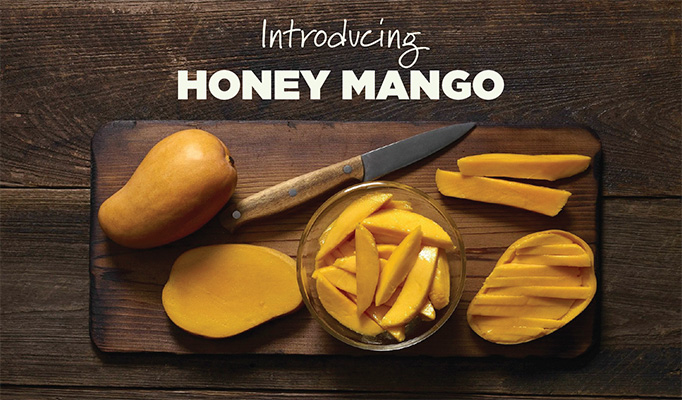 Sometimes it just makes sense to simplify. That's why we are re-branding the Ataulfo mango variety to "Honey" in the U.S. Below, we've answered the most common questions we've heard from retailers and mango industry members.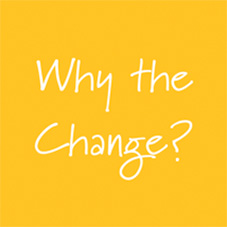 The popular Ataulfo mango has faced hurdles with both consumers and retailers, who love the variety, but struggle to pronounce the tongue-twisting name.
With Honey, a more consumer-friendly name, this sweet fiberless mango is sure to find new fans.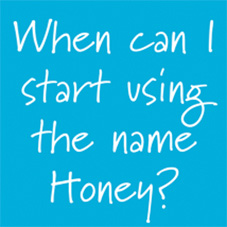 Start today! We have already started introducing consumers to the Honey Mango, and you can help by using "Honey" in your ads, on signs, and anywhere that you communicate with shoppers about mangos.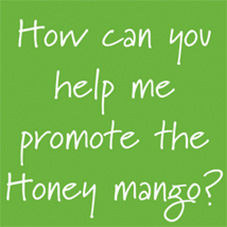 We developed a series of variety-specific header cards, including one for the Honey Mango. Visit www.mango.org/retail to order free POS materials and learn about all things mango!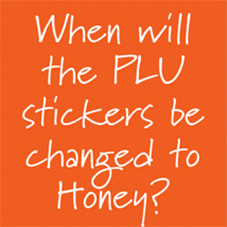 The PLU numbers for the Ataulfo/Honey mango will not be affected by this re-branding effort.
Each packer/shipper is responsible for their stickers. We are encouraging the industry to add "Honey" to their next batch of stickers that they print.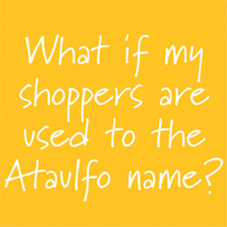 If your customers are accustomed to the Ataulfo name and might be confused by the name, it might make sense to use "Honey/Ataulfo" or "Honey (Ataulfo)" while your shoppers get used to the new name.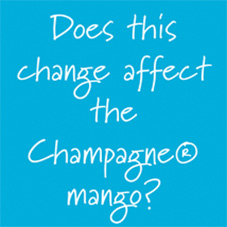 Champagne® is a brand name, owned by a specific mango grower/shipper. Honey Mango is a name that can be used by any mango grower/shipper. Both the Champagne® and Honey are the Ataulfo mango variety. You will continue to see the Champagne® name in the marketplace.
We have some beautiful Honey Mango photos that you can use in your messaging, along with these attributes:
Sweet, creamy flavor
Smooth, firm flesh with no fibers
When ripe, skin turns a deep golden color and small wrinkles appear
Also known as Ataulfo