Dwarf Mango Trees: Not so Difficult to Grow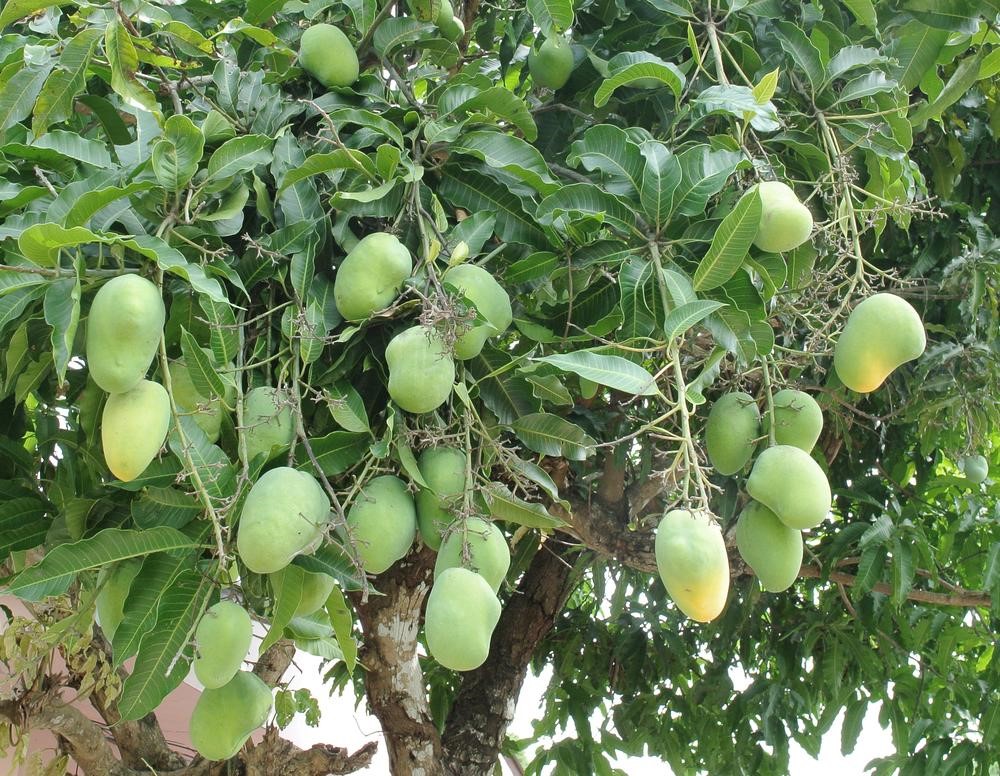 There's a reason why mango fruits are one of the favorite tropical fruits, eaten and adored by many. They're sweet, aromatic, spicy, and tart. But if you're not in the right climate to grow these yourself, or you don't have enough free space – don't worry, growing dwarf mango trees in pots is still possible. And we're here to give you all of the tips you'll need, so read on!
Mango Basics
The mango is referred to by many as the fruit king. It mostly grows in climates that are tropical and warm; hardy winter lands are definitely not meant for the mango. If the temperatures fall below 30 F, the chances are your mango won't make it. Plus, it does take up quite a lot of room if you want it to grow properly. Most people who like mango believe they're doomed to buying it if they live somewhere colder or they don't have a spacious yard. But that's where the dwarf mango comes in!
Growing Habits
If we're talking about a native mango tree, it can grow and become positively huge. Some of these can become more than a hundred feet tall! Plus, there are more than half a thousand varieties of this fruit all around the globe. The average mango tree may live to be a century-old if you treat it carefully.
But propagating this kind of tree from a seed isn't such a good idea if you want to grow it on your own. It will be almost a decade before you see any fruit from it. And even after these years pass by, you don't have a guarantee of whether this tree will even bear fruit. That's why you should buy a grafted dwarf mango plant. These dwarf varieties can easily be grown in the right container, with the right gardener there to watch over it.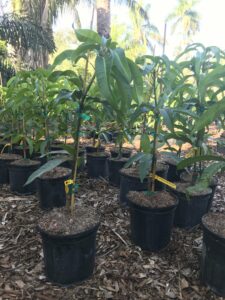 Once you've got a grafted mango tree, it'll take a couple of years before it bears fruit. But in the first 3 years, you'll see it growing, and giving you more fruits and fewer flowers. After five years, the truly productive fruiting will occur.
Picking The Best Variety
Unlike its bigger cousin, the dwarf mango tree may only grow to be 2-4 meters tall; you can handily conserve one in a container. And there are plenty of more specific varieties that you can try out – though the Nam Doc Mai and the Irwin trees are the best in containers. Apart from this, the Palmer, Amrapali, Glenn, and King Thai are also good.
Planting The Tree
Planting the dwarf mango tree in a container is possible, and you merely need to correctly judge the rootball of the mango and its size. Then, as the plant grows and the rootball expands, change containers every year or two. Though, even in the very beginning, a mango tree will demand a bigger pot. In regards to the best time period for planting this kind of tree – we recommend doing it in the spring. Though in native habitats such as India, the dwarf mangoes get planted before the rainy season starts (meaning August or July) or once the rainy season is over.
Requirements For Growing Dwarf Mangos In Containers

Soil
First of all, the basic necessity of any dwarf mango tree is the right soil. You want soil that has plenty of organic matter, light, and proper drainage. You want a pH span of somewhere between 5.5 and 7.5; meaning neutral to slightly acidic. You may want to find a good potting mix instead of using regular garden soil. Plus, when you first plant it, put some aged manure or compost into the mix.
Positioning
As mangos succeed in tropical climates, even a potted dwarf mango tree will require quite a lot of heat and sun. The optimal conditions for this plant dictate at least 8 hours of full sun exposure, in order for the plant to be productive and grow properly. Considering this, if you've got a garden, put the mango so that it faces the West or the South.
Watering
If you've asked around about the mango trees, you may have heard they grow without too much water. However, that's only true if we're talking about plants that grow in the ground. If you're cultivating dwarf mangos in a container, they'll need regular watering in the first couple of years of their life cycle. Once the tree starts bearing fruit, you should only moderately water it while the pre-flower period lasts.

Fertilizer
While the tree is still actively growing, you should provide it with a balanced fertilizer. Then, when the blooming season starts, you should reduce the levels of nitrogen, and give the tree fertilizer with plenty of phosphorous and potassium.
Pests
If you want your tree to succeed, you need to keep its common pests in mind. And these are Spider Mites, Scale, Mealybugs, and Hoppers. These attack a mango tree and reduce its vigor, causing it to bear less fruit. You should use organic pesticides to control such pests very early on in the tree's lifecycle.
Growing In Colder Climates
As we've mentioned, you could try to grow a dwarf mango tree in a colder climate as well. However, in that case, you need to do everything you can to enable the tree to have as much heat as possible. For example, put it in a darker-colored container or pot; black and darker colors tend to absorb and keep more heat. Also, make sure the pot has enough drainage openings at the bottom.
Also, you should take some bubble wrap, and cover the pot once the temperatures start plummeting. During the winter, you should put the pot indoors or, preferably, in a greenhouse if you can. It just needs to grow in an area that's completely frost-free.