Women's History Month: Spotlight on Dr. Noris Ledesma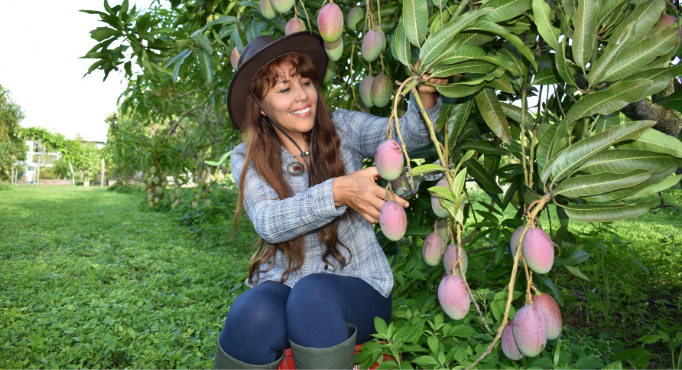 March marks Women's History Month, so in celebration we're putting the spotlight on one woman who is working to change the mango industry. Dr. Noris Ledesma works for the Fairchild Tropical Botanic Garden in Coral Gables, Florida as a curator of tropical fruit, but her role with mangos is much larger.
As a Colombian who started eating mangos as a baby, Ledesma has always loved mangos. Today, she is a mango collector who travels the world searching for cultivars to bring back to the United States. She views mangos as a connection to others and dreams of bringing the diverse varieties of mangos found across the globe to the American supermarkets.
"[Mangos are] a connection to their family, to their roots, to their country. So, how can I deliver the mango of their dreams to the consumers?" explained Ledesma.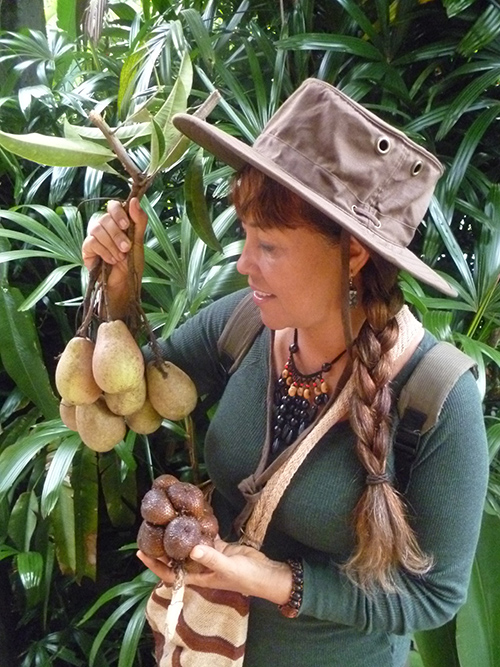 To make this happen, she has been working to create a hybrid that is viable for growth in common mango producing countries and Florida. The process sounds simple, but there's a lot of science and patience to make it happen. She'll put a commercially grown mango tree, such as a Tommy Atkins or Haden variety, with a variety she has brought back from her travels. If their genes are close enough, the trees will breed to create something new. If they're genetically too far away, then she'll try again with a different variety.
Her ultimate goals are to create a mango with purple skin and one that can survive in very tropical climates. According to Ledesma, the purple-skinned mango would contain a host of nutrients and have an appealing color for consumers. As for the super tropical mango, she's seeing the pattern of mango producing places not having a proper winter climate anymore, and many trees need to be induced to bloom. She wants to have a mango that can survive without a winter season and bloom on its own in a climate where it's warm all the time.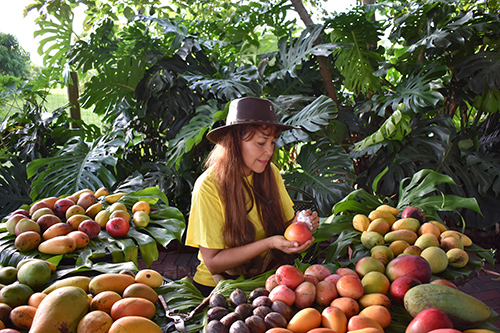 While she works toward these goals, she remains as passionate as ever about mangos, and loves the circle of people that the fruit has brought into her life.
"Mangos for me created a net of friends and family. When I travel, we're all a mango family. It doesn't matter what language we speak. We all have the same target. Mangos are my passion, my philosophy, my way of living. I can't imagine a life without mangos."