Spring ahead with Mangos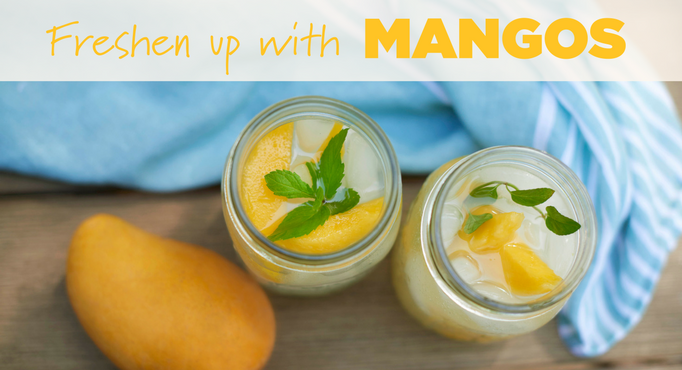 Today marks the first day of Spring. It also marks the transition into warmer weather, blooming greens, cleaned homes and outdoor cooking.
Prepare your home for summer using a few of our tips and tricks:

Dive into produce
Spring is a great time to get away from the heavy meals and comfort foods. Make your way into the produce section to check out what foods are in season in your area. Keep an eye out for mangos, since Honey, Francis, Haden, Kent and Tommy Atkins mangos will all be in season!

Freshen up your home
Open your windows on a nice day, and light a mango scented candle for a fresh ambiance. Tropical scents are particularly popular in the Spring, with Summer in sight.

Healthier Habits
March is National Nutrition Month, which is a great reason to introduce healthier habits into your lifestyle. In addition to hitting up the produce section more often, take the time to cook healthier meals, and get ready for Summer. Mangos are an incredibly healthy fruit to help with your makeover. Check out our Nutrition page for more information.

Add some color
Whether it be in your decorations or in food, brighten up your home with lively colors. Follow our Pinterest board for some home inspiration. We also recommend our Mango Rainbow Salsa to have on hand for a fresh and healthy snack!
Be sure to stay up to date on all things mango this Spring, and follow us on Facebook, Instagram, Twitter and Pinterest!