Refreshing Summer Rainbow Drinks with Mango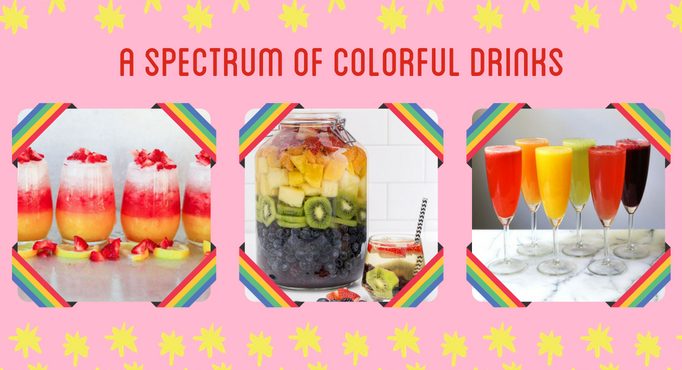 From boozy cocktails to refreshing smoothies, rainbow drinks are a summertime trend you won't want to skip for your next gettogether.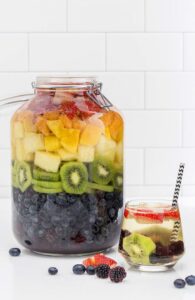 The key to a rainbow presentation with this sangria is layering your fruit carefully in a large glass pitcher prior to adding any liquid. Combine those ingredients separately, so when your fruit spectrum is complete, all you have to do is pour your booze of choice over the rainbow.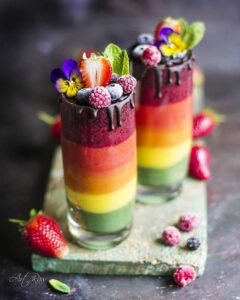 These gorgeous smoothies look like they came off the pages of a magazine. To re-create these one-of-a-kind drinks, you'll need some patience. With each layer being a different kind of smoothie (yellow, of course, is mango!), get ready to clean your blender a few times before serving this decadent drink.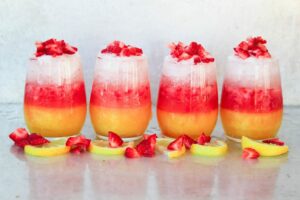 While not a full rainbow, these lovely layered lemonades made the cut anyway! Just three layers of color make this recipe simple to make. The mango, strawberry and lemon flavors blend together to taste like sunshine.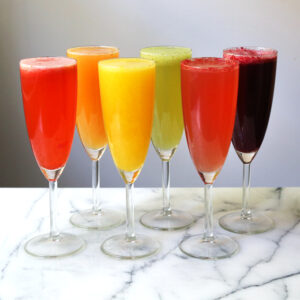 It's hard to choose the best part of these rainbow mimosas. The rainbow of flavors are separate, so each person can choose their favorite and the colors won't muddle. And all you do is blend the ingredients into a puree, add champagne and enjoy!