Let's Mangover Your Fourth of July Weekend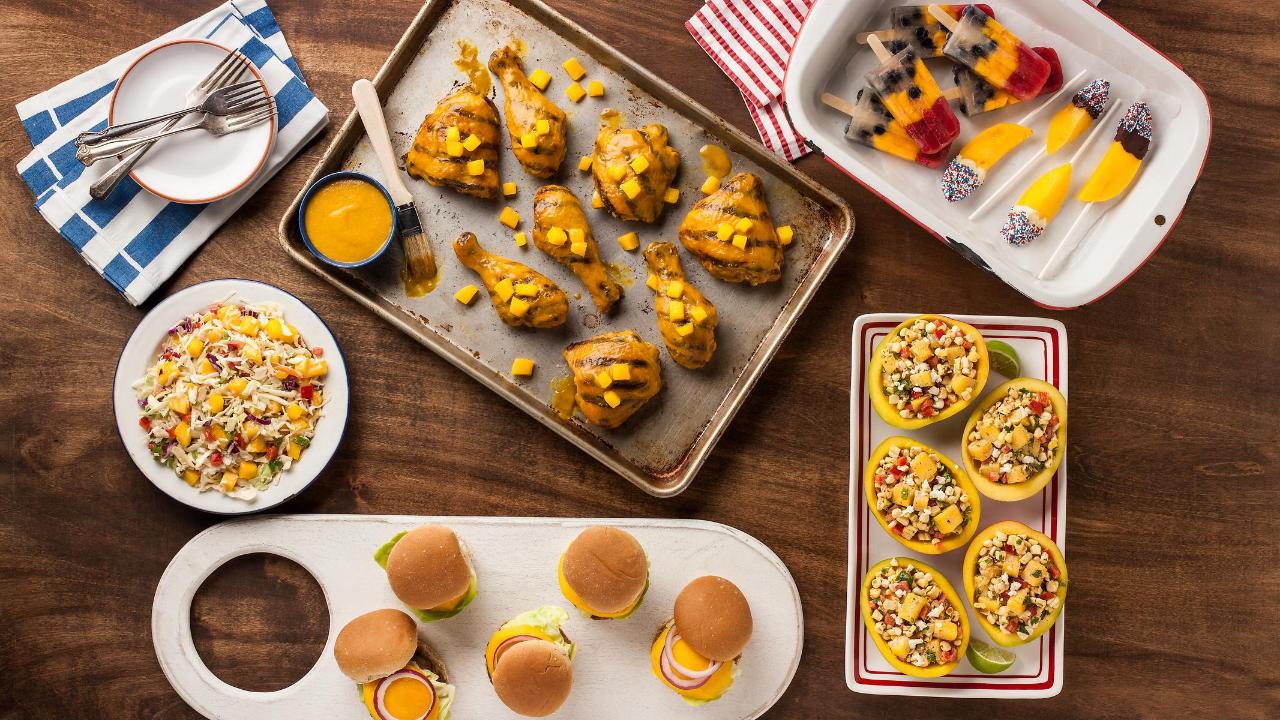 Firework events may be virtual this year, but that doesn't mean your Fourth of July celebration can't burst with mango flavor. If you're planning a small gathering in the backyard it's still easy to make the holiday weekend extra special by whipping up a few festive appetizers, sweets, and drinks­ – so let's red, white and mango! We've gathered up a bunch of mangover dishes to rocket your Independence Day.
Booming Starters
These mangolicious appetizers are a great way to launch the celebration.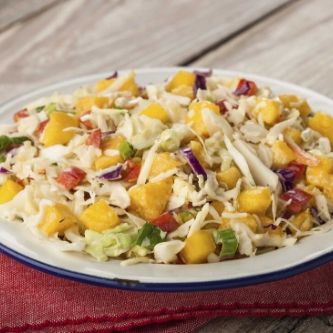 It's not a 4th of July cookout until coleslaw gets passed around, and this rendition makes for a lighter alternative to most mayo centered recipes.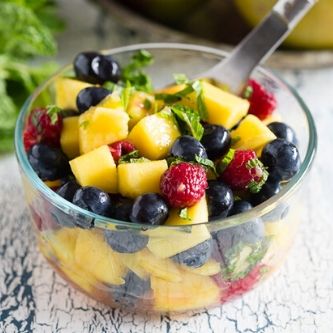 Send everyone's sweet cravings into overdrive with this summer side salad, which features an orange and honey dressing as an added fruity enhancement!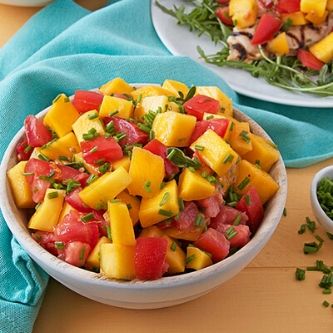 This fresh salsa is the best excuse to break out the tortilla chips. YUM!
Grillin' and Chillin'
Take advantage of the warm weather and grill up one of these summer favorites this holiday weekend.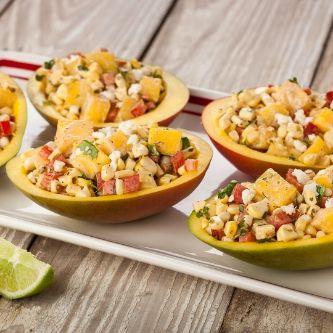 Pressed for time? This crowd-pleasing, corn-filled mango bowl comes together with only a 5-minute cook time.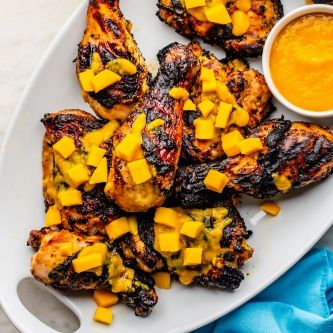 This mouthwatering mango glazed BBQ chicken will have everyone coming back for seconds.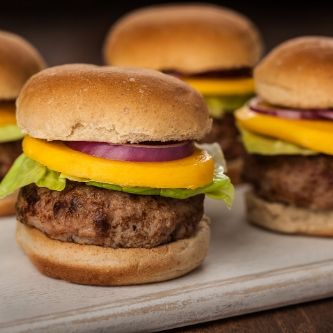 These bite-sized sliders may be small but bring explosive flavor!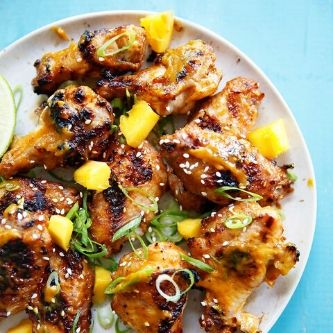 Every bite is like fireworks with these sweet and spicy wings.
Looking for more grilling inspiration? Fire up these mango-tastic recipes here.
Sparkling Desserts
These delicious sweet treats will be enjoyed by everyone on a hot summer afternoon.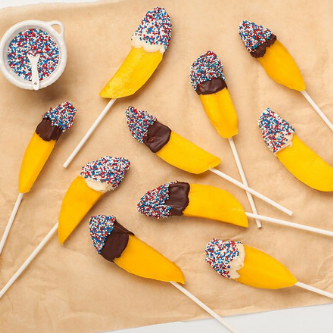 Both kids and adults will devour this chocolatey mango spear on a stick.
Sweet, juicy mangos topped with a yummy, crisp oat topping and a hint of cardamom – simply irresistible!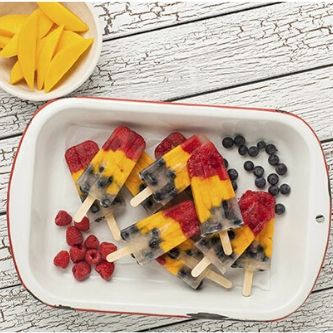 Or for added convenience, go the no-bake route for dessert. These frozen pops provide a much needed cool down with a refreshing fruity bang!
Firecracker Drinks
July 4th isn't complete until you have one of these sunny drinks in hand!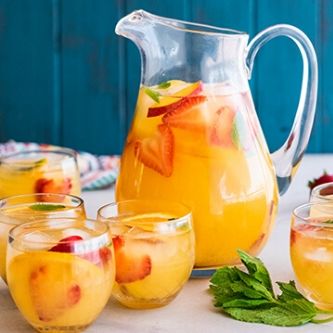 This bright flavor pitcher drink will leave you buzzing with joy!
Blend up this simple 5-ingredient margarita for a refreshing summer sipper.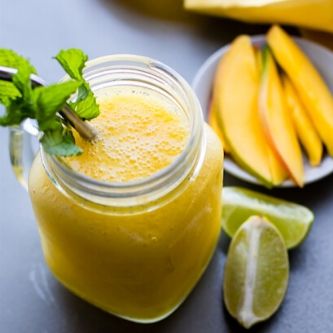 If you're looking for a boozeless option, this tangy limeade will quench the thirst.
Happy Fourth of July!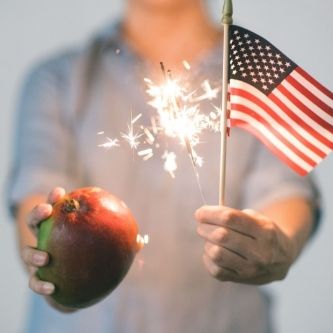 If there's one thing Fourth of July food is known for, it's delicious, summer-centric dishes that take advantage of the season's finest fresh produce and BBQ fare. And although your guest list may be a bit smaller to allow for appropriate social distancing measures—you can still safely have a good time with this menu lineup that's guaranteed to bring booming flavor while celebrating our nation's independence.