Mango Winter Comfort Foods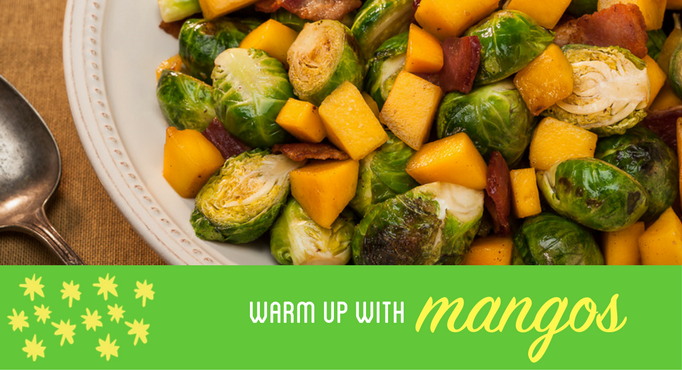 Now that winter is in full swing, it is the perfect time to jazz up your favorite comfort foods. Forget about the snow on the ground or below freezing temperatures, and drift away to the tropics by including mangos in your winter staples. Here's a compilation of our favorite mango-inspired comfort foods to warm you up this season.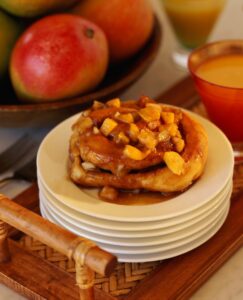 What's not to like about mangos, caramel, and cinnamon? These mango macadamia caramel rolls will satisfy your sweet tooth, and start your day right with this mango-licious breakfast treat.

Don't let the Brussel sprouts fool you – this recipe is loaded with sweet mangos and savory bacon. The complimentary flavors liven up the Brussel sprouts to create a unique and tasty dish.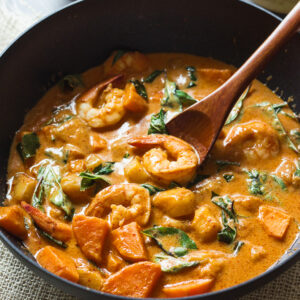 With traditional Indian flavors and a spicy cayenne kick, this hardy curry dish is sure to warm you up. After you've collected all the ingredients, it's an easy recipe that only takes 25 minutes to prep and cook. You can easily add this one to your weekly dinner rotation.
Check out our other recipes for a variety of mango dishes to keep you warm all winter long.