The Importance and Uses of Mango Tree Leaves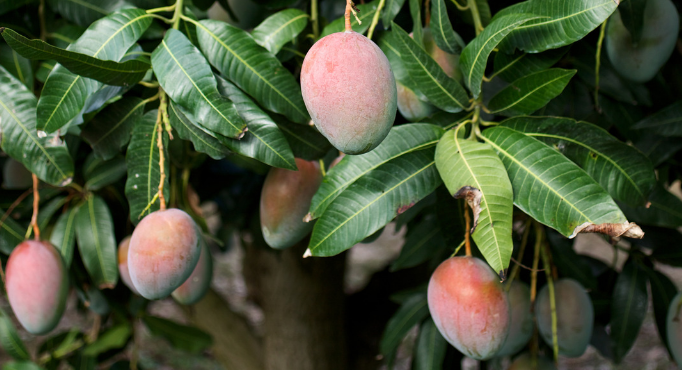 What about mango leaves? Here at the National Mango Board, we're super focused on the delicious fruit, but we often overlook those shiny green leaves that help make mango trees so beautiful. In addition to some people choosing to consume the leaves, there are many traditions in Asian cultures that revolve around these lovely leaves.
Mango leaves are believed to be rich in antioxidants and have health benefits in some cultures. We don't have any research to back this belief, but the leaves are sometimes used in an ancient, holistic healing practice throughout India.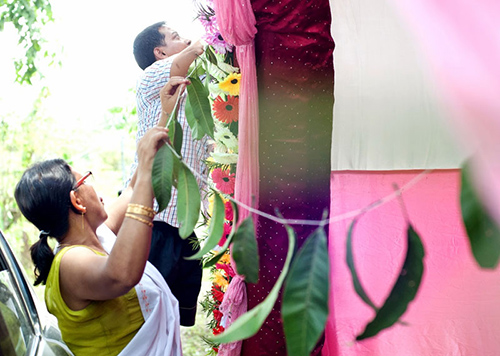 Photo from Her Gamut.
Another traditional use for mango leaves is to hang them up for good luck. In Indian culture, mango leaves are hung at weddings to ensure plenty of future children, in new homes for good fortune, and on normal days to bless the home.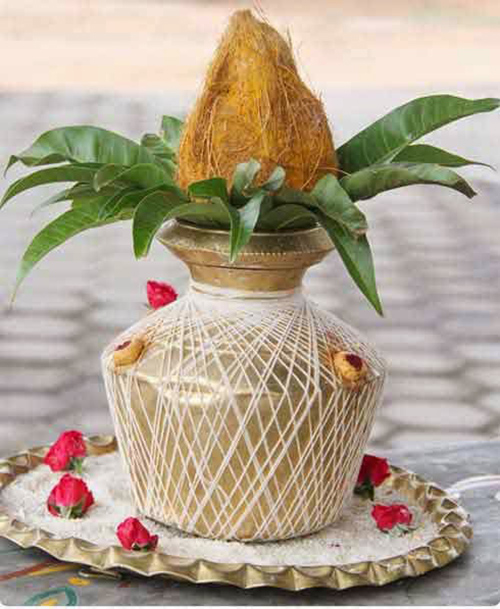 Photo from the Hindu Blog.
They're also used in the Hindu religion to adorn large pots called "Purna Kumbha." Used at weddings and other temple functions, the pots are filled with leaves from five trees, including the mango, and then covered by a coconut and decorated with more mango leaves. The Purna Kumbha is a symbol of life in bloom.
Another way that people consume mango leaves is through tea made with leaf extract. If you don't have easy access to mango trees, you can find mango leaf tea in tea bags in your local specialty grocers or online on website such as Amazon.
Whether you choose to eat them, decorate your home or just admire from afar, a mango tree wouldn't be the same without its mango leaves. However, we must say – it's at your own risk if you decide to give them a nibble! As for us, we'll just stick to using them as decorations.