Mango and Almond Yams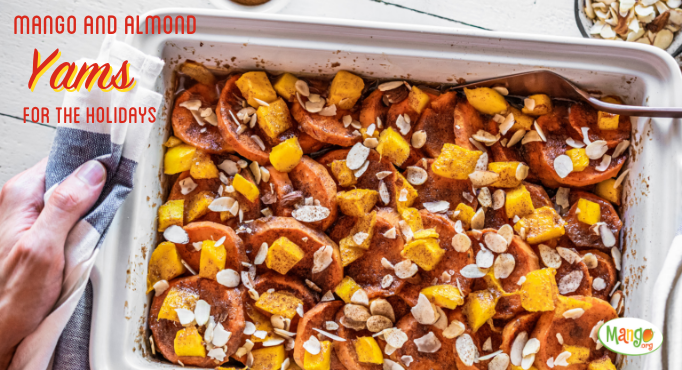 Kick Thanksgiving off to a delicious start with our very own Mango and Almond Yams! This irresistible dish is sure to be a crowd pleaser this holiday season. Whip up this recipe with your choice of yams or sweet potatoes, brown sugar and cinnamon, almonds and fresh, diced mangoes. This simple dish is easy to make and enjoy!
Keep up with us on Facebook, Twitter, Pinterest and Instagram for more mango recipe inspiration. Don't forget to visit mango.org/recipes for a complete list of mango recipes for every occasion. The taste takes you there!