How to Make a Mango Rose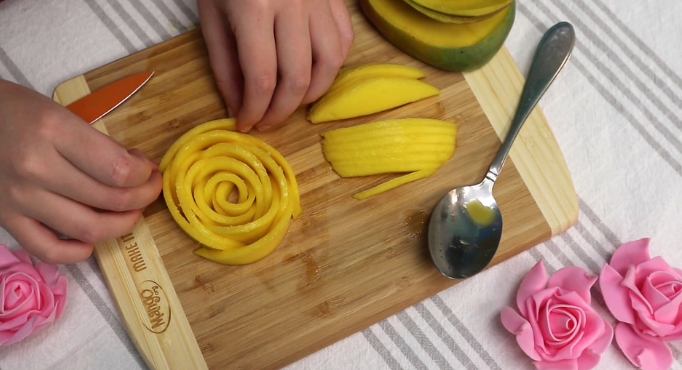 We've been talking about mango roses for a long time now, but we've never really shown you how to make one! This Valentine's Day is the perfect time to put our skills to the test.
Watch us show you how to make a mango rose from start to finish in our latest National Mango Board vlog, so you can make one to impress your sweetie! If you try making a mango rose at home, let us know how it turns out.
Check back for even more mango fun on our YouTube channel.