BBQ Chicken and Mango Quesadillas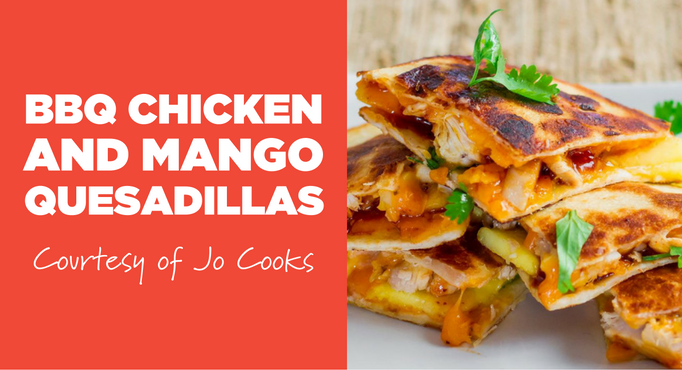 What's better than quesadillas?
Mango Quesadillas, of course! If you weren't sure what to make for dinner tonight, you are now! These BBQ Chicken and Mango Quesadillas, courtesy of Jo Cooks, are delicious and only take 15 minutes to make. Made with chicken and BBQ sauce, cheddar cheese and fresh mango, this easy to make dish is a must try!
Keep up with us on Facebook, Twitter, Pinterest and Instagram for more mango recipe inspiration. Don't forget to visit mango.org/recipes for a complete list of mango recipes for every occasion. The taste takes you there!