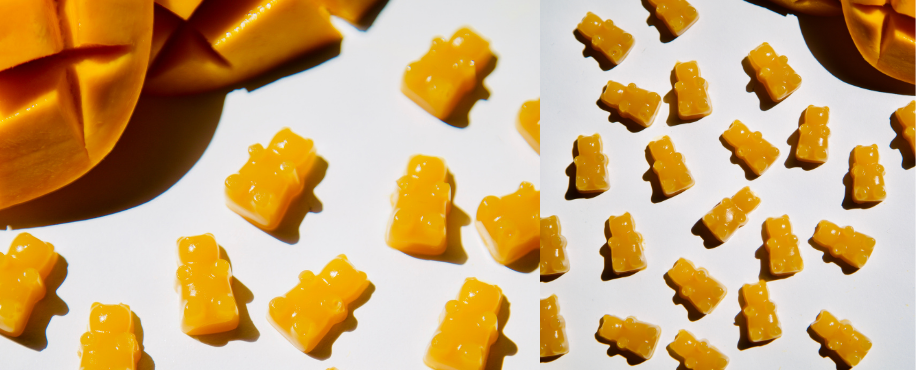 Ingredients
1

Ripe Mango, peeled and cut into chunks 

1/2

cup

Water

3

tbsp

Sugar

3

tbsp

Agar Agar or Gelatin

2

tbsp

Fresh Lemon Juice
Instructions
Combine all ingredients in a blender or food processor and blend until a smooth liquid is formed.

Transfer to a medium saucepan set over medium heat and whisk constantly until the liquid comes to a boil.

Remove from the heat. Working quickly while the liquid is still warm, use a small spoon or dropper to transfer a teaspoon or so of liquid into the gummy mold of your choice.

Once the gummy mold has been filled, place in the fridge for a minimum of 20 minutes or overnight.

Remove the gummies from the mold and enjoy!

*Leftover gummies can be stored in the fridge for up to 7 days.
Recipe Notes
Recipe submitted by Olivia Crouppen, LivHungry.