Cool Weather, Warm Treats
Consumer | 12/23/2011
Cool Weather, Warm Treats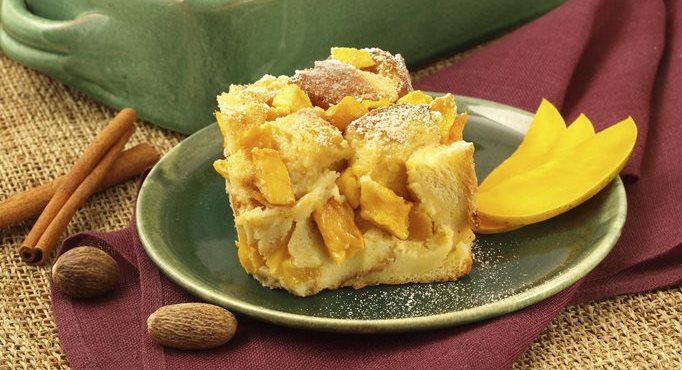 There may be a chill in the air, but this dessert is sure to warm your family's hearts and bellies.
Brandied Mango Bread Pudding infuses a comforting classic with a taste of the tropics to bring warmth and sweet satisfaction to the dessert plate. Mangos add a natural sweetness and provide important nutrients, such as vitamins A and C. Mixed with traditional spices, this exotic take on a traditional dish is a simple combination of items already in your pantry.
Available year-round, mangos give a refreshing twist to any dish, bringing bright flavor to every season. Combined with cozy spices like cinnamon and nutmeg, the delicious fruit makes this bread pudding a new fall favorite.