XVII International Peruvian Mango Congress
XVII International Peruvian Mango Congress
Event Dates: November 8-9, 2018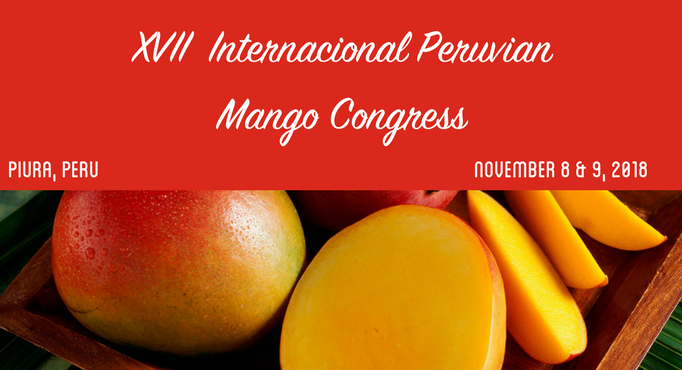 We will be attending the XVII International Peruvian Mango Congress, hosted by the Peruvian Mango Association of Mango Exporters (APEM), on November 8 & 9, 2018. Keynote speakers will focus on providing attendees a better understanding of the mango supply chain and how to handle the main factors that affect the quality and safety of mangos consumed in the U.S. by improving the quality and consistency of fresh mangos available to consumers in the U.S.
If you have any questions or to register please visit 
http://peruvianmango.org/
Stay tuned for more details!