New York Produce Show (NYPS)
New York Produce Show (NYPS)
Event Dates: Dec 8-11 2020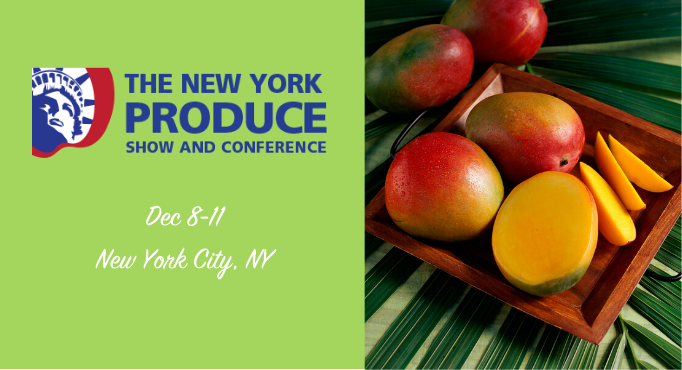 Presented by the Eastern Produce Council and Produce Business, the New York Produce Show and Conference is a three-day event that offers networking opportunities, a trade show of over 400 companies, educational micro-sessions and much more.
NYPS is taking place in New York City from December 8-11, 2020 at the Jacob K. Javits Center. You will find the National Mango Board in attendance and exhibiting during the three-day event, so please be sure to come by for the scoop on all things mango.
Click here for more information on the NYPS.