Guatemala Outreach Meeting & Producer Extension Meeting
Guatemala Outreach Meeting & Producer Extension Meeting
Event Dates: December 7 & 8, 2017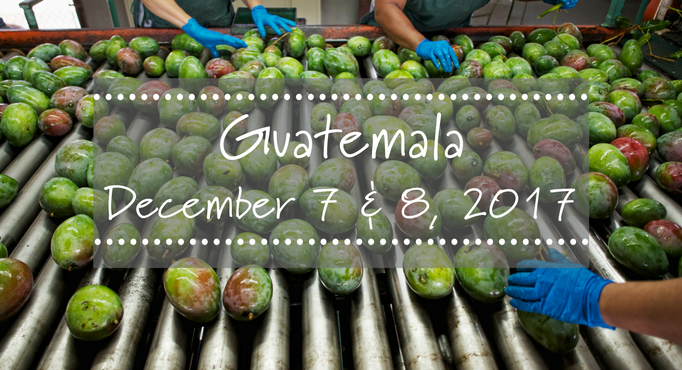 We will be hosting an outreach meeting & producer extension workshop in Guatemala on December 7 & 8, 2017. The staff and researchers will focus on providing attendees with a better understanding of the mango supply chain and how to handle the main factors that affect the quality and safety of mangos consumed in the U.S. by improving the quality and consistency of fresh mangos available to consumers in the U.S.
If you have any questions, please contact Carla Sosa, Industry Relations Manager at the NMB, by calling 407-629-7318 ext. 114 or via email at
csosa@mango.org
.
Stay tuned for more details.