Mango Madness – Week 1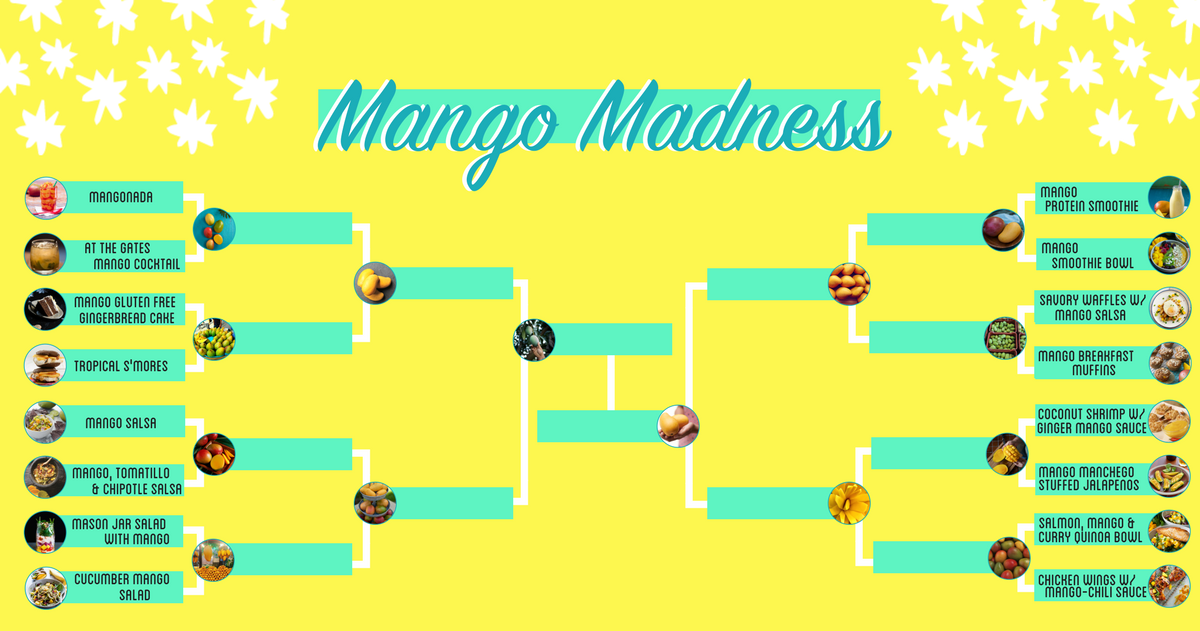 This month, we're putting some of the best mango recipes head to head to see which dish reigns supreme over the rest! Are you Team Protein Smoothie or Team Mango Salsa? Vote for your favorites all month long on our Facebook page, and come back to the blog to see the results every Friday in March.
Up first is the classic Mangonada against the distinguished At the Gates Cocktail. Do you prefer fruity and tropical with a spicy kick, or are you looking for a mango spin on a drink that just stepped out of the television show "Mad Men?"
One of our toughest match-ups, we're putting the Mango Protein Smoothie and Mango Smoothie Bowl up against each other to truly find out if we prefer slurping or scooping our delicious smoothies.
Third this week, check out two unique desserts to satisfy your sweet tooth. A new take on classic holiday flavors, the Mango Glutenfree Gingerbread Cake takes on a campfire favorite, Tropical S'mores.
And our favorite breakfast dishes will face off in the final round this week. Do you prefer a salty meal with the Savory Waffles with Fried Eggs and Mango Salsa, or a sweet classic with Mango Breakfast Muffins?
Let us know which recipe you think should win it all, and stay up to date on the latest for all things Mango Madness on Facebook and here on the blog.