Mango Madness – Week 4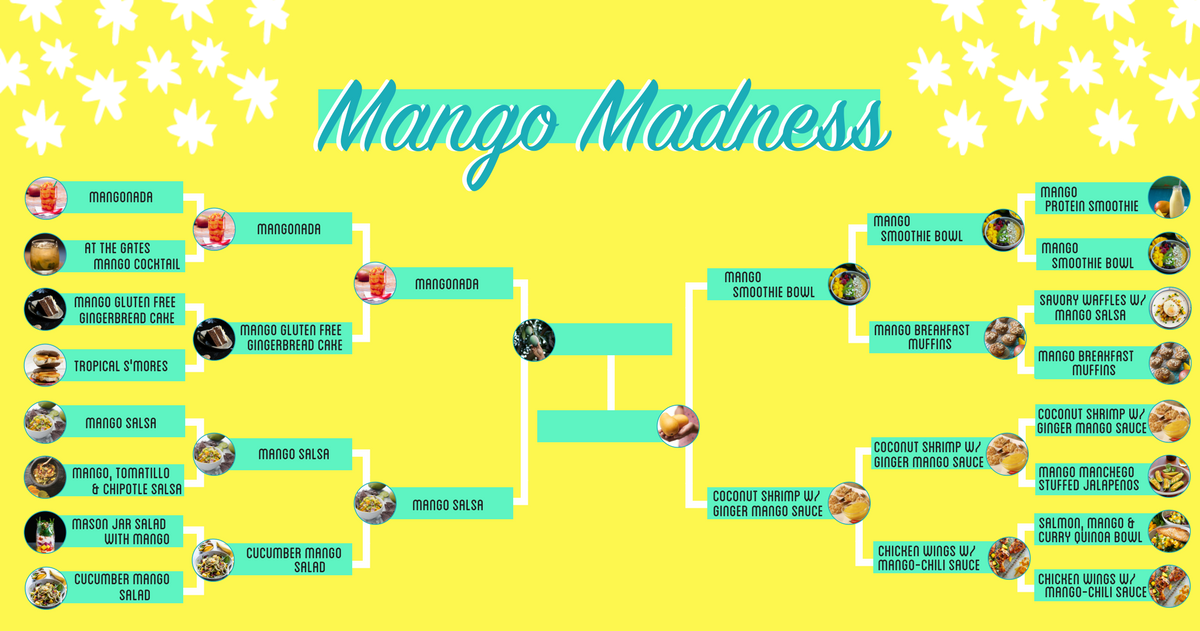 Welcome to the final four! Last week, Mangonada, Mango Salsa, Mango Smoothie Bowl and Coconut Shrimp with Ginger Mango Sauce took the lead over their competitors to make it to the semi-finals and are one step closer to being the first Mango Madness winner. We'll soon find out which recipe is the ultimate mango dish with our last two rounds of voting both happening this week.
These are the toughest match-ups yet with the sweet-tooth-curing Mangonada taking on the light-and-tasty Mango Salsa. We'll find out if calories really matter when we're talking delicious mango recipes.
The next pair will determine our favorite meal of the day: are we loyal breakfast fans with Mango Smoothie Bowl, or do we prefer dinner with Coconut Shrimp with Ginger Mango Sauce?
Once those winners are chosen, our final vote will happen on March 28 to find out which recipe will take it all! All of the mango dishes are worthy of the title, but which do you think will win Mango Madness? Let us know in the comments below!