Mango Madness – Week 2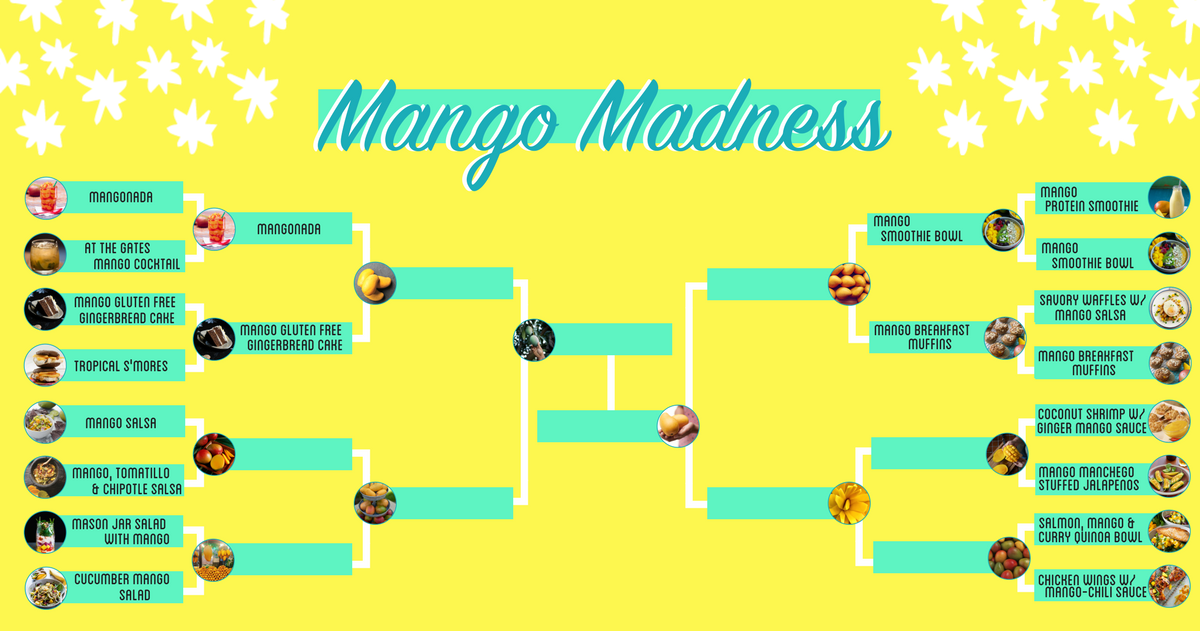 As Mango Madness continues, we had some tough victories last week and we're excited to see the results for our Week 2 match-ups! Check out our latest bracket to see the Week 1 winners.
This week puts two of our favorite mango salsas up against each other. It should be a crime to have to pick a favorite out of these two. Which will you choose – the classic Mango Salsa or the feisty Mango, Tomatillo and Chipotle Salsa?
Next up, choose your favorite pre-game snacks! Choose from Coconut Shrimp with Ginger Mango Sauce or Mango Manchego Stuffed Jalapenos, and decide which app you'll be bringing to your next party!
A bit more on the healthier side, the Mason Jar Salad with Mango goes head-to-head with the Cucumber Mango Salad. The Mason Jar Salad features sautéed shrimp, spinach, and almonds, while the Cucumber Mango Salad puts the spotlight on spiralized cucumber with a balsamic glaze and mangos.
We saved the best for last! Which entrée do you want on your dinner table tonight – the unique and light Salmon, Mango and Curry Quinoa Bowl, or the gameday-ready Chicken Wings with Mango-Chili Sauce?
Check back in next Friday to see which recipes move forward, and let us know which dish you think should take it all!